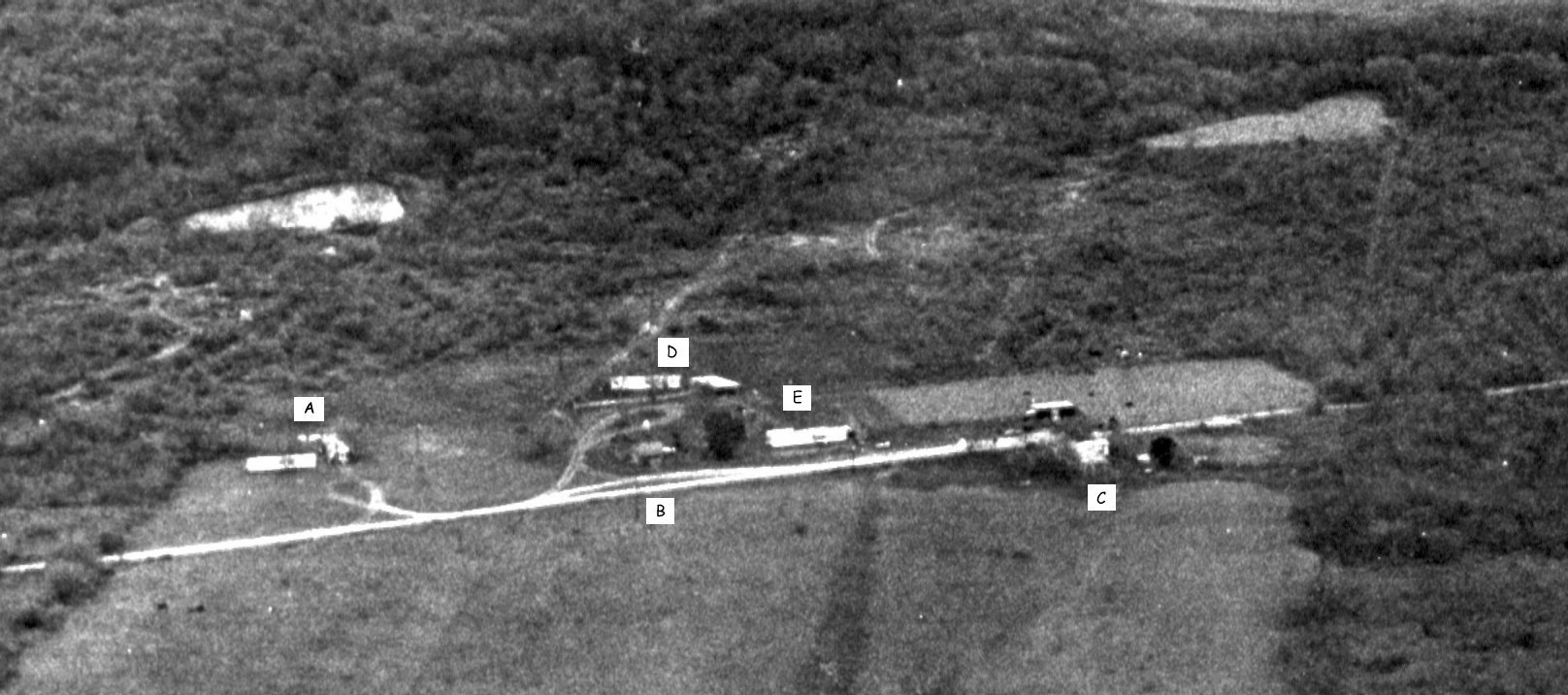 The Calliham Family Spread
This aerial photograph from 1974 shows the area around the H.T. Calliham homestead in the final days of the town. The camera was pointed approximately toward the north.
A. The Home of Rosabelle Calliham (Rose Ginn).
B. H.T. Calliham homestead.
C. Bedwell family home (Georgia Calliham-Bedwell).
D. Residence of Dave Calliham.
E. Residence of Travis Calliham.
The large body of water in the upper left is a slough, once used as a dumping place for waste water from stripper wells. In later years, the water appeared to be clear and clean, but we never swam there.
If you look closely, you can just make out the shadowy path of the narrow Frio river snaking through the trees behind the Calliham place.
Please post any corrections, updates, or comments you have about this photograph, the people in it, or the time it was made here.