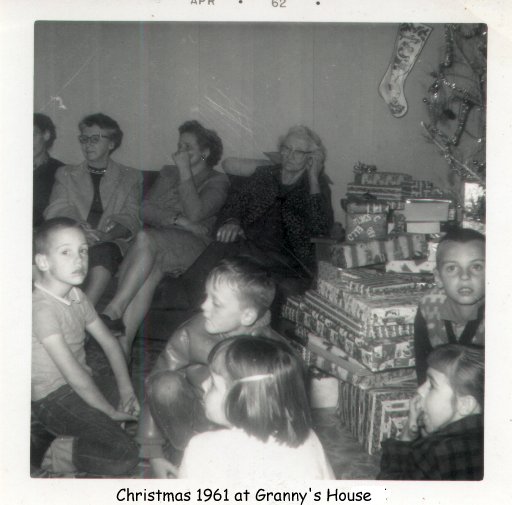 Christmas 1961 at Harry Calliham Residence
The ladies, seated, left to right are Rosalie, Rosabelle, Margie Crumrine, and Daulcy.
The three boys, left to right are Dale Semar, Michael Bedwell, and Clyde Semar
Girls in front are Janelle Crumrine and Brenda Harris.
Please post any corrections, updates, or comments you have about this photograph, the people in it, or the time it was made here.