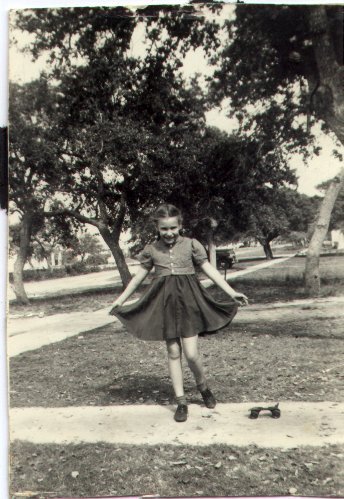 Trevia Crumrine 1939
Trevia is the youngest child of Rose Calliham and Roy Crumrine. This photo of Trevia was apparently taken in front of the old house where Roy Crumrine raised his family in Aransas Pass.
Carrie Clemons of Little Elm Texas wrote:
My grandmother (Doris Jane Crawford - maiden name) lived in Aransas Pass and often told us stories about her best friend who she called "Tuggie" Crumrine. Unfortunately, my grandmother is no longer with us but her "Tuggie" stories live on. After an online search, I came across this site.(11/19/2008)
Please post any corrections, updates, or comments you have about this photograph, the people in it, or the time it was made here.