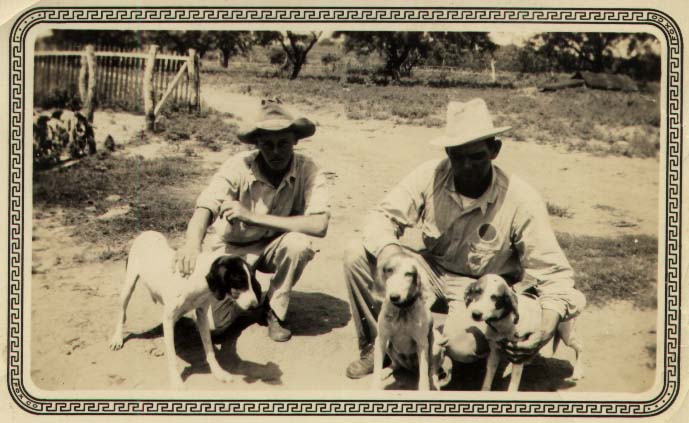 The young man on the left is obviously Dave Calliham and the man on the right is probably Roy Crumrine. Although the face is obscured, you can see what resembles an oil company logo above his left shirt pocket.
Update: August 5 2007.
Recently, Woodrow Wilson told J.D. that he thinks the man on the right is himself. Woodrow is the brother of Horace Wilson. Woodrow just had his 93 b"day. He was a medic with the tank corp in World War II and served all over the european theatre. Is still a honey producer and sells the stuff everyday at flea marts. He raised 6 kids who have grown kids now. His wife died about 12 yrs. ago.
Please post any corrections, updates, or comments you have about this photograph, the people in it, or the time it was made here.