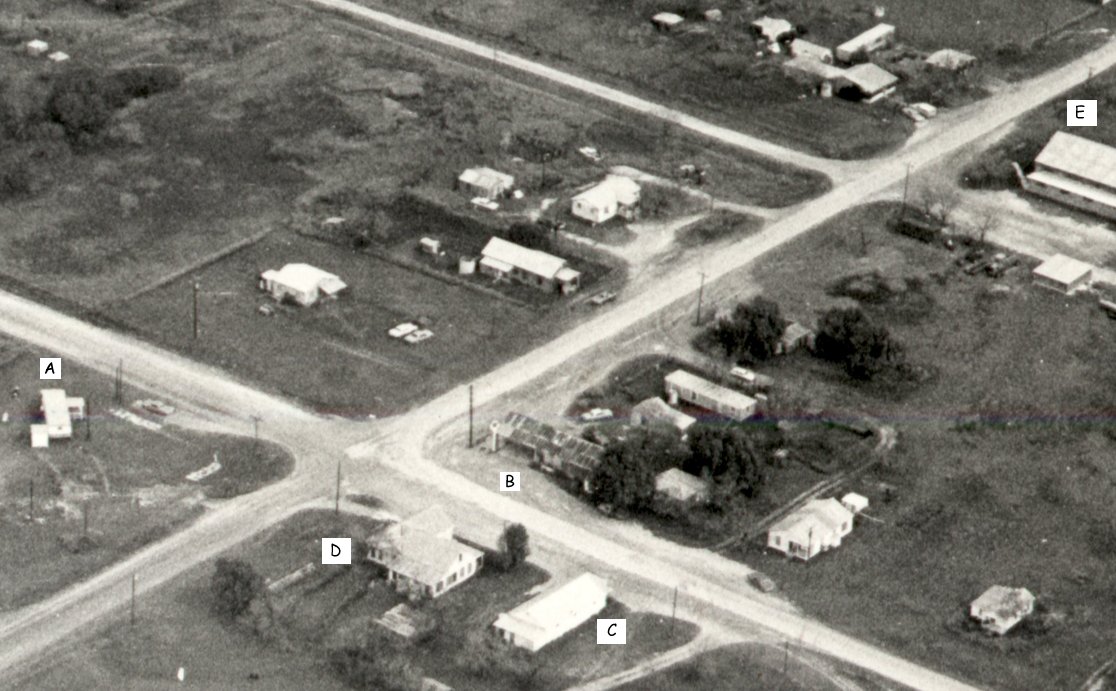 The Last Days of Old Calliham
This 1974 Aerial photograph shows the downtown area of old Calliham just before the bulldozers started moving in.
A. This trailer house has been moved to New Calliham and is the current residence of J.D.
B. The old Texaco station.
C. U.S. Post Office.
D. C.C. Harber's General Store.
E. Calliham High School Gymnasium. This is the only building in this picture that is still standing on it's original site. All of the streets shown have been eradicated and replaced with the gracefully curved lanes of a modern state park.
Please post any corrections, updates, or comments you have about this photograph, the people in it, or the time it was made here.