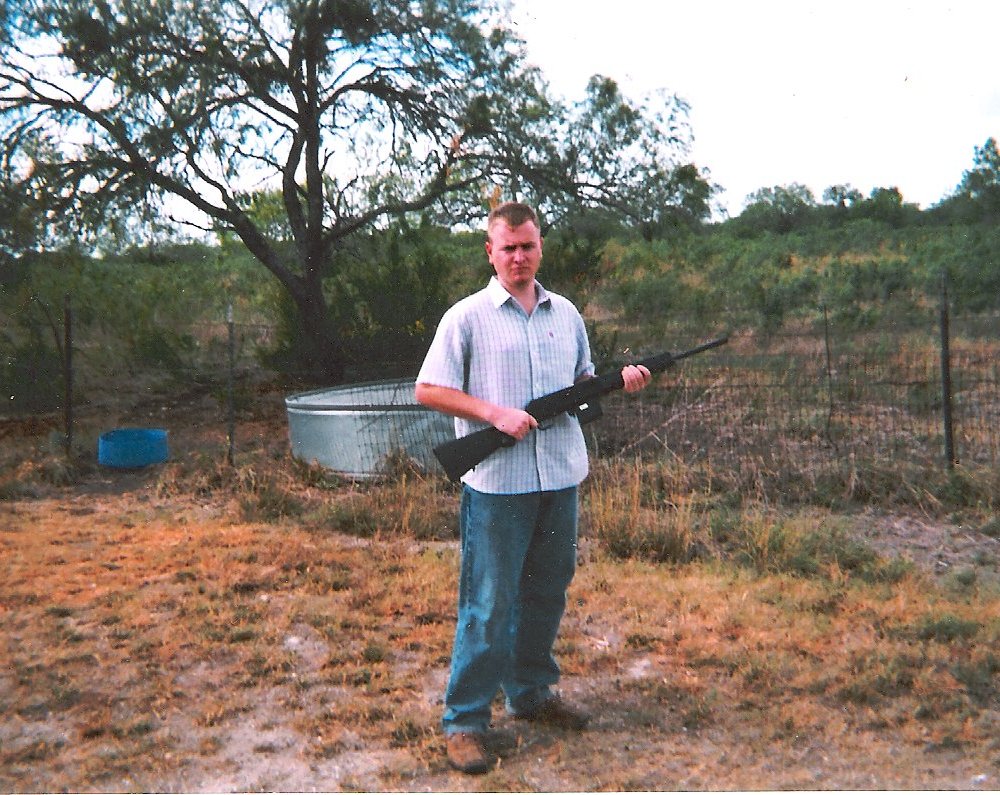 Adam Bates is the son of Jim Bates and Dianne Kessell. The picture was taken at J.D.'s house this year. Adam is a student at UT Austin and is a bright boy..
The rifle Adam is holding is a Russian AK47. Only JD's closest friends get to be photographed holding the Kalashnikov.
Please post any corrections, updates, or comments you have about this photograph, the people in it, or the time it was made here.