The Dude
By The Cactus Kid
There was a young dude from the City
Whose wife was exceedingly Pretty
On a train they went West
For land like the rest
But they bought all the land that was gritty

But the dude wasn't looking for dirt
And his wife with the cowpokes did flirt
So the dude blew his cool
And became quite a fool
And the fight he was in sure did hurt!

Now the dude didn't want to grow old
Without a wife who had left him I'm told
So a new plan he tried,
He got a mail order bride.
Now his bed will no longer be cold.

Now the dude was out plowing the ground
when he stopped to see what he found
In his hand he did hold
Big nuggets of gold.
So his riches were now quite profound!

Now the dude from out of the west
And his wife who is beautifly dressed
Went back to the east
To a party and feast
And a life that was exceedingly blessed!

And that first wife who left him so soon
Just cries and stares at the moon
Cause she missed out on wealth
And will die of ill health
As a bar girl in a western saloon!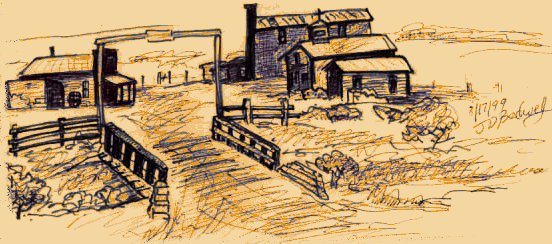 Click here for a list of all poems.